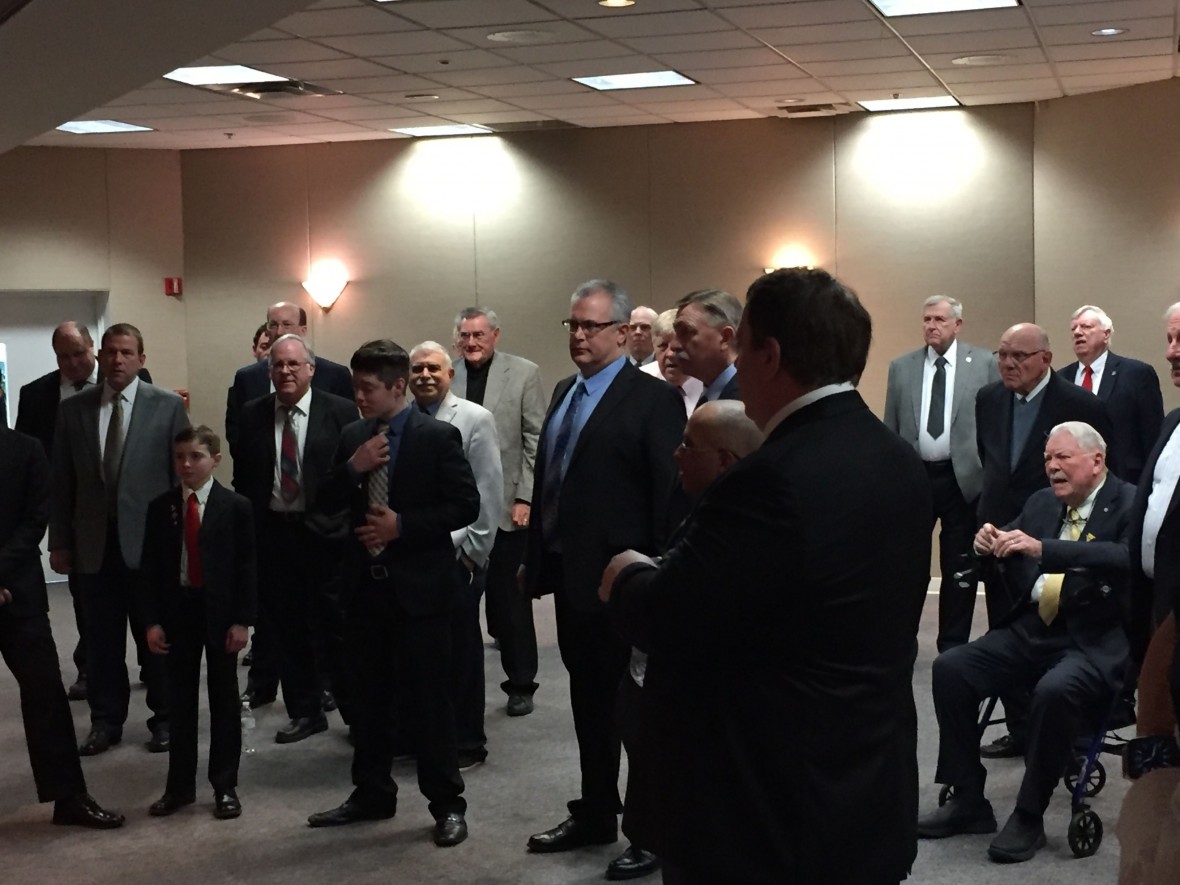 Gateway Loses Our Biggest Fan
Gateway members warming up to honor our friend Morden Grant.
Back in 1951 friendship was forged between barbershoper Jim Ramsey and Morden Grant.  Both Jim and Morden were long time Procter and Gamble employees.  Years and cities later they were brought back together and Jim convnced his friend to tour with Gateway on a river cruise of the Volga river.  Although Morden never sang a note with us, he appreciated the friendships.  That was more than 20 years ago and was the start of a beautiful relationship.  Morden became a huge fan regularly appearing at our events.  At 91 Morden passed this last holiday season and today his family including Gateway gathered to celeberate his life.  Morden's favorite was the song that we end each of our rehearsals with, the Irish Blessing.  We sang it today for his family.  Peace be with you.