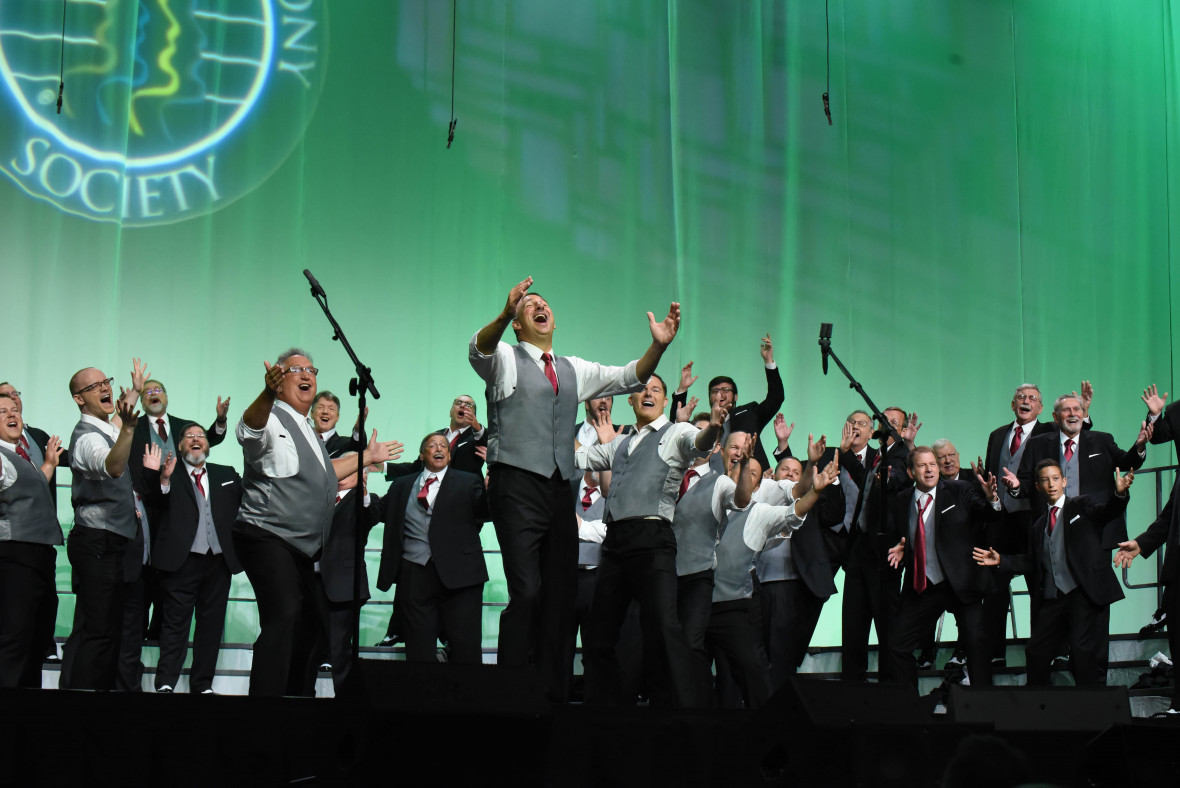 SGC at 2022 BHS International Competition
The Southern Gateway Chorus (SGC) placed in the top third in the Barbershop Harmony Society's International competition <on July 9, 2022 in Charlotte, NC.
37 choruses, out of 900 in the US and Canada, qualified to compete this year. Three quartets with SGC members, out of 48 quartets who qualified, competed this year.
There were no International competitions since 2019, due to the covid-19 pandemic, so this was a Barbershop Reunion.