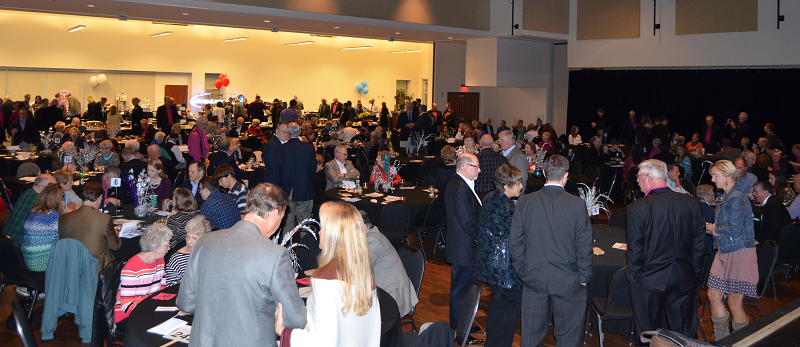 A Fun Way to Pay it Forward
On the evening of October 22, 2016, the men of the Southern Gateway Chorus gathered with many friends, family, and fans for the Gateway Gala. The event featured dinner, great entertainment, and silent and live auction fund-raisers. Over 200 guests enjoyed entertainment by The Roaring 20's, The Crew, and The Reen Family, musical ensembles that feature Gateway members. The final performance of the evening was provided by the full Southern Gateway Chorus.
The auction was hosted by former WLW radio personality Gary Burbank, who brought his unique touch of humor to the event, and Tom Hambly of Skyline Auctioneers, who kept the lively auction going.
This event helps sponsor the chorus in its many activities, including involvement in the arts community, and musical activities in area schools. So one might say that the activity helps Southern Gateway "pay it forward" as it keeps the men of our chorus involved in entertainment, the arts, public performances, schools, and shows.
One of the final items auctioned was the chance to sponsor "Play it Forward", a non-profit founded by Gary Burbank, which offers support to local musicians. Within a few moments, members of the chorus and our guests had bid almost five thousand dollars to support their fellow musicians, demonstrating that musicians form a common community of giving.
Our chorus has many opportunities every year to show our love of music and share it with others. The Gateway Gala gives all who participate the chance to use music to "pay it forward.", and have fun in the process.
For photos of this event, see this gallery.